What to photograph in Corsica:
5 suggestions for capturing Cavallo Island
A dream landscape and uncontaminated nature: A stay at the Hotel des Pecheurs is an opportunity to snap the perfect photograph that will take your breath away. Here are our 5 suggestions on what to shoot!
1) What to photograph in Corsica: Rock formations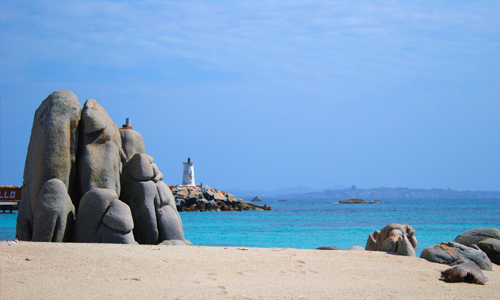 Cavallo Island is covered with spectacular rock formations that characterize the island and make the landscape unique. The combination of wind and sea over thousands of years has transformed this corner of the Mediterranean and left sculpture like creations for all to admire: the hand, heart, kiss and many others are waiting to be immortalized from every angle.  
2) What to photograph in Corsica: The sea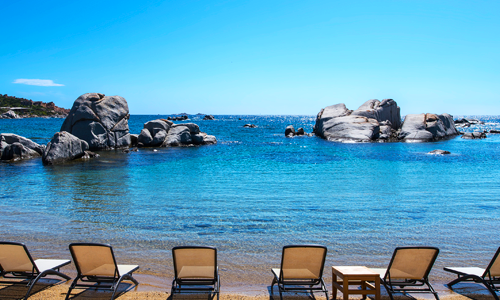 Infinite shades of blue can be discovered along the coast of Cavallo. The surrounding nature and sea bed provide the perfect subject for photographers exploring the beaches of the island and rocky shore that are reflected back in these crystalline waters.
3) What to photograph in Corsica: The landscape
Wherever you go on the Island of Cavallo you are bound to be blown away. Even amateur photographers will find it difficult to take a bad picture. Nature is at its finest here and the sea and sky form a backdrop like no other waiting to be photographed.
4) What to photograph in Corsica: Food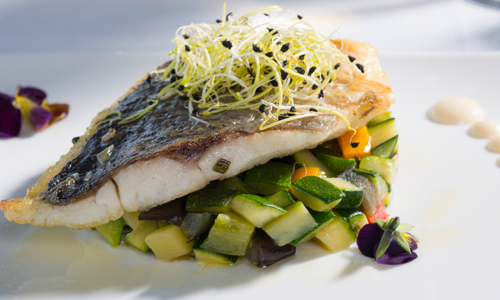 The Hotel des Pecheurs restaurant and bar will be your gastronomic base but you'll get more than sustenance  here for the eyes will be as satisfied as well as the stomach. Composition and plating matter to our chef and before you lift a fork you may want to focus your camera on his exquisite creations that are always highly photogenic.
5) What to photograph in Corsica: Sunset
The highlight of everyday at Hotel des Pecheurs are the magic moments when the sun slowly sets on the horizon. Every sunset is unique but on Cavalo they are spectacular and filled with intense orange and red as the last rays of light reflects clouds and water. Nothing can completely capture the beauty of being there in person as the sun meets the sea but a photo is the next best thing and a great souvenir!