Experience a taste of Corsica in summer:
discover the fresh and refined menu of Hotel des Pecheurs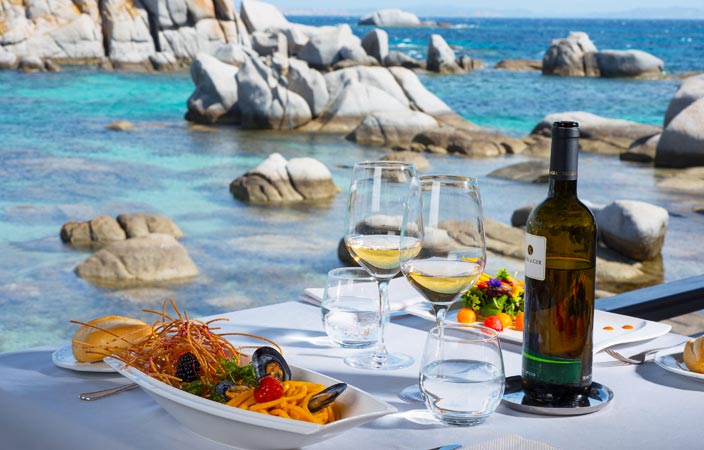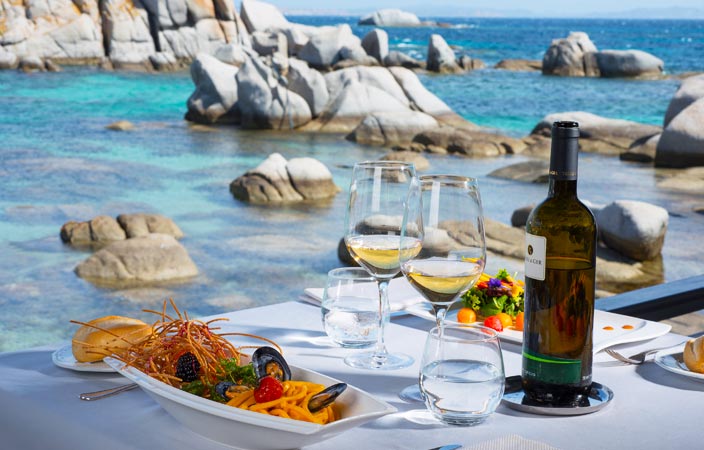 Magnificent Corsica: both nature and the sea give all of its guests a unique experience! The chef at Hotel des Pecheurs offers a refreshing, refined menu to savor the essence of Corsica with all the senses.
Corsica is a unique place, where the wonders of the depth of the seas are combined with the earth's flora and fauna, creating a stunningly beautiful natural balance. The island of Cavallo is of no exception: here, in the Strait of Bonifacio between Corsica and the south of Sardinia, nature offers an incredible atmosphere for all those who spend their summer in the heart of the Mediterranean.
On a dream holiday what cannot be missing is the excellence of high-quality food; the chef of the Hotel des Pecheurs personally follows the preparation of each dish , from the selection of primary ingredients to the final result. Each dish is the fusion of fresh fish (Corsica's treasure), fruits, vegetables and typical spices of a Mediterranean cuisine. Exotic ingredients are often added to fully embody the colorful nature of a passionate summer. The intent of the chef is to guide our guests in a multi-sensorial discovery of this wonderful land through every bite.
Today, our chef offers a fresh and refined menu, where ingredients from both the sea and the land are combined to serve the essence of the island of Cavallo on your table:
Shrimp Tartare on Crushed Venus Rice and chiffon Vegetables
Garden of Mango Salad , Melon Pearls With Monkfish bites in a red plum sauce
Tagliolini Pasta with Fresh Tomato Seafood And Aroma of Tarragon
Seabass in pastry with Julienne Vegetables and Thyme Flavored Soy Sauce
Millefoglie with custard heart and red fruits
For the appetizer, the chef offers a double alternative to satisfy every taste: catch of the day raw shrimps accompanied by an intense aroma of black rice or a celebration of fruits and vegetables with delicately cooked monkfish?
The protagonists of the first course are delicious tagliolini handmade pasta, topped with seafood, the irresistible Mediterranean tomato and the special touch of tarragon.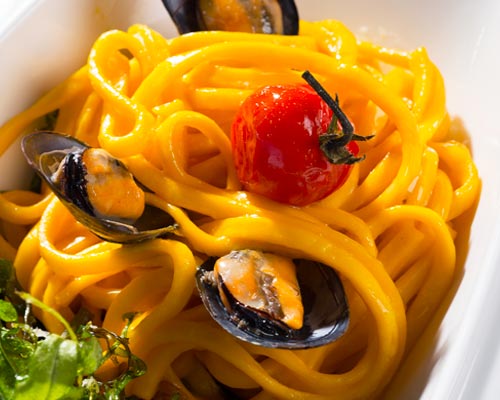 Fresh fish is an absolute must for the second course: in a salty based pastry the chef blends the morning catch sea bass with the freshness of summer vegetables and a spicy aromatized soy sauce!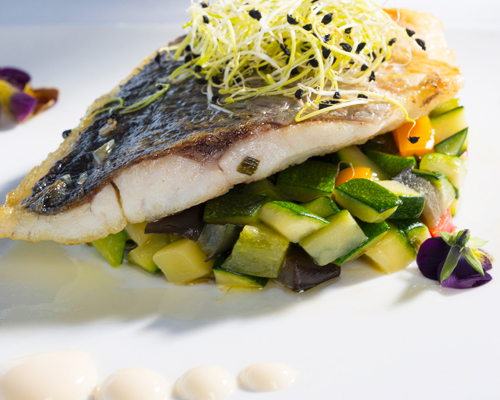 To complete the tasting experience a decadent desert: where in this occasion the millefeuille regains its sweet composition, by being filled with delicious custard and red fruits.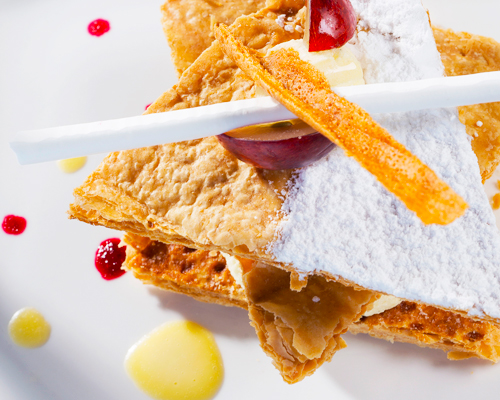 There is only one thing left for us to do: wish you Bon Appétit!